One-Page Marketing Plan: Ways of Organizing It Properly
When students get an assignment to write a marketing plan, they may be literally dumbstruck as they frequently find this assignment a challenging one. Even if it is a one-page marketing plan, students are not that much excited about dealing with it since it is not the type of writing they get much practice. If the marketing plan assignment is new for you or if you are not good at dealing with it, make sure that you first and foremost identify what type of writing assignment it is and how to structure it.
Marketing Plan Definition
A marketing plan is a type of report writing, where you need to identify and briefly discuss your marketing strategy for a specific period of time, for example, for the upcoming month, quarter or even a year. As a rule, the elements of a marketing plan are the following:
a brief synopsis of the main advertising and marketing goals of your company, business or organization;
a short description of the current marketing position of your organization;
a schedule when specific tasks related to your strategic marketing plan are due;
the main indicators of business performance you will consider and monitor;
the description of the customers' needs as well as the target market of your business.
Regardless of whether you are required to provide a one-page marketing plan or a more extended one, you should be able to think critically and analytically. Particularly, you will need to formulate short-term and long-term goals so that you can make the marketing strategy effective. Regardless of the business, company or organization you work in and regardless of whether you work on your own or in a team, be sure that you will have to set smart goals and back up your plan with credible and trustworthy research.
What Is a Personal Marketing Plan?
Often when students hear the word "marketing," they associate it with the process of advertising a specific company's products or services (or the very company as a whole). However, what about the term "personal marketing"? In this case, it is all about marketing yourself as a brand.
If you want to get more details about personal marketing, take a minute and pay attention to deeper and more careful exploration of the presidential campaigns during the elections. Some of the recent personal marketing strategies can be observed on the examples of Hilary Clinton and Donald Trump. Both candidates obviously studied and investigated their target audience in a great detail, and thus they were open and honest enough to appear in front of the audience with all their concerns and fears. They placed more emphasis to their personality as the core product they could offer to the audience. Overall, they managed to use it to their own advantage.
If you are thinking about your own career at this very moment, please be sure that you can use the same approach when it comes to creating your own brand. Sometimes what matter is your sincerity and openness to your audience.
Major Components of a Marketing Plan
Even if you think so far that you will not need a marketing plan, it is better to learn the principles and features of writing a marketing steps in advance. Now you may not be looking for a job but who knows what will happen in a few weeks or months? It is better to prepared with it.
Becoming aware of the marketing plan features will help you create your image of a worker and brand yourself. These principles will enable you to constantly market yourself.
Therefore, do not wait for the perfect moment and start working on your personal marketing brand right now.
Marketing Plan Steps
Regardless of the type of a marketing plan you have to write, you need to be aware of its components and the mode of organization. Even if it is a one-page marketing plan, do not underestimate its importance and get to know its components and features.
If you have to write a marketing, you need to know where to start. As such, get to know the organizational and structural elements and steps. A successful marketing plan will definitely have to focus on your skills, the goals you plan to achieve, and the timeline (or schedule). Depending on the marketing plan type, the structural elements may vary.
Your skills. Please provide a detailed and comprehensive description of your skills, abilities, and talents. Put a particular emphasis on the qualifications and professional interests and experience. If you are not sure how to better market yourself, search for some samples online, particular on LinkedIn. If you have a lot to tell about yourself, try to make the skills and experience relevant to the area or the position you are applying for or are currently working in. Moreover, you need to keep account of all your strengths and weaknesses so that you are aware how to market them in the best light.
Your goals. Outline what you intend to accomplish. The goals and aims vary from person to person, so be sure you maintain your individuality. Decide for yourself what you wish more: to get a promotion or to find a new better job, to launch a new business or to apply for a business school? Once you have identified what goals work for you best, be sure to formulate your mission statement, which should clearly define your core professional aims and objectives.
Timeline. The plan should be limited in time, so be sure to indicate a specific timeline for it. If you are seeking for a job, be sure you indicate how soon you can start a specific role. If you are available to take up the position immediately, please mention it. In case you are still employed but just plan to resign soon, specify when you will be able to take up the position if you are accepted.
How to Write a 1-Page Marketing Plan?
Come up with a specific target market. To succeed in writing a personal marketing plan, make sure you know your niche. As such, the best option is not to choose a broad audience since in this case quantity will prevail over quality. On the contrary, once you choose a specific target market, you will be sure that your audience is interested in what you offer.
Formulate a message that will be responded to by your niche market. When on this step, it may seem as if you are getting into the minds of your audience. Just think of some information that will keep them awake.
Conduct a research of your career prospects with advertising media. This step will require some expenses as you will most probably have to use digital marketing or advertisements on social media.
Involve in lead capturing. Start the lead capturing process if you want to save contact information of your leads.
Follow up and nurture the leads. Following does not merely concern pushing your products or services to the audience – it is a kind of interaction and winning attention of broader public.
Turn your prospects into potential clients. Prospects will remain mere prospects unless you think of how to win money with them. Make sure you have a quality product, so there will be more possibilities for you to convert value.
Form your own tribe by putting forward a top-class experience. Make sure you provide a wow experience and be ready to impress.
Boost your customer value. It may be easier to convert a loyal client rather than a new one. Still, it is recommended to find ways to increase the sum of money one is ready to spend on you.
Arrange and maintain a referral targeted system. You cannot just sit and wait for the referrals. You need to act and come up with a certain system where people are willing to give you referrals.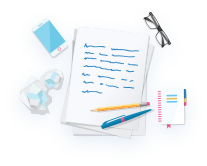 Let us take care of your writing
assignments and forget about deadlines
You may find these useful:
Marketing EssayArticle ReviewDiscussion Board PostBook Report