Personal Statement Editing Service Assistance from Professionals
Every year, a lot of students apply to colleges and universities to get higher education. The application process can be time-consuming and challenging for them, especially in terms of gathering different documents, filling in application forms, and preparing a personal statement. As well as that, the application process is stressful and competitive as there can be many students willing to apply to one specific course or program. So, to win that competition and stand out from the crowd, a student should submit a brilliant personal statement.
To make sure it is successfully and effectively written, one can get help from Writing-Service.org's personal statement editing service. Our company's editors are highly qualified and well-versed in the latest academic standards, so they will polish and improve your paper in the best way possible.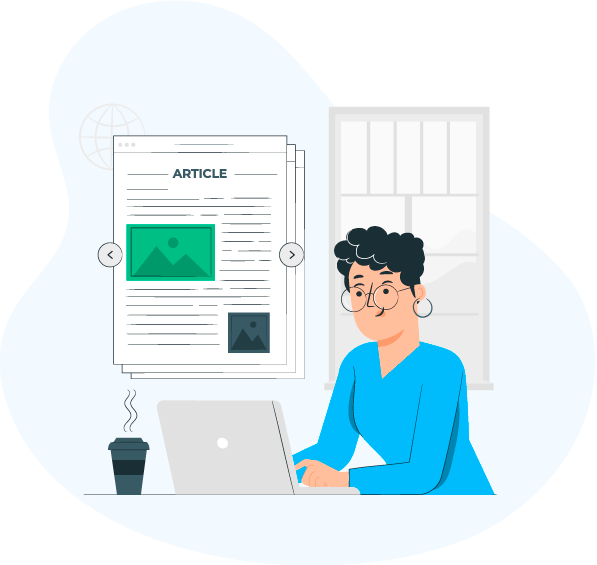 A successfully written document should demonstrate what personal and professional qualities you boast, whether you have former expertise within the required field, and what plans and intentions you have. Apart from paying attention to the content and structural parts, it is essential to present the ideas in a clear and concise manner. So, if you need personal statement editing of your paper, rely on the Writing-Service.org team and be sure that your document will be flawless. Our company's editors know what the requirements for a perfect personal statement are because they are true experts in proficient academic English and application essay writing requirements.
Our Personal Statement Editing Service Is Always a Good Idea
If you want to rest assured that your statement is written according to all instructions and is excellent in content, rely on Writing-Service.org's best personal statement editing service. You will make a great first impression on the admission committee with a document you purchase from us. You can enjoy our editing assistance 24/7 on a daily basis since our company operates round-the-clock. Cooperation with Writing-Service.org will allow you to get the desired result with your application process.
Using professional help from the Writing-Service.org agency, you will not only get an excellently edited personal statement but will greatly boost your chances for success. Our team of experts is comprised of top-quality writers and editors who can cope with any type of assignment regardless of its topic, complexity, and deadline. The exceptional quality of services is guaranteed whether you need medical school personal statement editing or dental school personal statement editing among others.
What Does Professional Editing of Your Personal Statement Entail?
For many students, the idea of editing personal statement papers seems odd and totally unnecessary. Yet, it bears much sense if you want to succeed in applying for your desired educational program. Our personal statement editing services cover a wide array of aspects when it comes to improving your document. Specifically, our services include the following:
A detailed review of your goals. Your editor will start investigating the end recipient of your personal statement, specifically the course or program and its requirements. Evidently, such documents for medical school and law school are different. Apart from different instructions, they have different peculiarities and standards. Still, our experts are well-versed in tackling all sorts of cover letters and statements on different topics. So, you can come to us for law school personal statement editing service as well as PA personal statement editing among others. Once your assigned editor starts working on your application essay editing, the very first thing they do is check the requirements of the institutional establishment or job description. Only in such a case, a personal statement can be effectively written. Specialists from Writing-Service.org will certainly come up with the most effective way of presenting your statement.
The deep philosophical meaning of what you include in your statement. Regardless of the purpose of writing this document, you still need to add facts and details on your personal characteristics. You need to present yourself as a thoughtful, diligent, responsible, and smart individual. On our part, Writing-Service.org will edit and proofread what you have included in the paper.
Emphasize your best parts. These are not only your professional traits that deserve attention. You should also focus on your personal traits. So, when you add them, it is essential to strike a balance between relevant and irrelevant ones (in relation to the applied course or job). Our editors will help you remove any unnecessary or irrelevant details you have provided. When you come to us for help, we will help you decide on the individual style of focusing on your achievements and picking those that make you stand out from the crowd
Improvement of grammar. The editor will work not only on content but will also improve grammar, punctuation, spelling mistakes, and correct typos.
Why Choose Writing-Service.org Personal Statement Editing Service
If you are reading this article, you must have been searching for online personal statement editing services. If you have no former experience cooperating with custom writing or editing agencies, you will likely find it difficult to select a proper service. Writing-Service.org has been on the custom writing market for years, so we can provide you with a list of guarantees we offer.
One of the main advantages we offer to our clients is our rich experience working on a variety of academic assignments. Thanks to our expertise and diligence, we have won a great pool of loyal customers. More so, our editors can assure that your paper will be written in the appropriate style and tone. Just provide precise details of what your paper should look like, and our experts will work on the rest. Furthermore, you can keep track of the process, send any updates to your assigned writer or editor, and take an active part in this cooperation. Among the other guarantees are the following:
Only top-notch proofreading and editing services. Our company's professionals boast top expertise and have all the essential skills for crafting a perfect personal statement or any other paper type.
Correspondence to your specific instructions. Share with us your preferences, remarks, and comments, and our experts will adhere to them.
Additional suggestions. Editors on Writing-Service.org can also provide you with remarks and suggestions on how to improve some parts of your writing, i.e., logical connections, sentence structures, grammar, and so on. As such, you will be able to use them for your future papers.
On-time delivery of papers. We value our time and the time of our clients. So, whenever you place an order with us, be sure that it will be uploaded according to the set deadline.
Reasonable prices. We never overcharge clients and never impose extra fees. The cost you pay for the services will be perfectly balanced. The quality of writing is never undermined.
What You Get When You Buy Editing Services from Writing-Service.org
When you purchase a custom-written essay from us, you get a unique and authentic document composed according to the details you share with us. All your traits and features are bound to be highlighted in the best light:
We help you build up your image for the college/ university you are going to apply for. You may have outstanding qualities and talents, but they bear no sense if you do not tell the world about them. So, our company's experts can help you spread the word about you and create a great admission essay.
We help you to sound professional. With our editorial help, your unique essay will be properly organized and written with adherence to the academic rules and standards. All ideas will be logical, coherent, and clear.
We boost your confidence. With the perfect and flawless papers you get from us, you can be always sure of your success and excellent grades. When it comes to the admission process, there is no doubt that you will be admitted to the educational institution of your choice. Besides, we will help you get rid of stress and worries.
Have Your PE Proofread Right Now
If you need to have your PE proofread urgently, keep in mind that Writing-Service.org is a company you can rely on. We operate 24/7, so our expert team is ready to assist you at any time of the day or night. You can get a perfectly brushed-up document and pave your way to success. Our editors will help you reflect on how unique, talented, and competitive you are. Besides, all these descriptions and arguments will be written flawlessly. So, do not hesitate to contact Writing-Service.org whenever you require editorial help.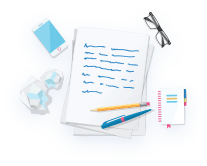 Let us take care of your writing
assignments and forget about deadlines
You may find these useful:
Pharmacy School Personal Statement Dental School Personal Statement