Book Report Writing (Comprehensive Step-by-Step Guide)
If you are a student – be certain that, at some point, you will need to learn how to write a book report. When you are a student, everything seems so difficult, and even the simplest barriers and problems look insurmountable. And maybe you are almost ready to cry: write my book report for me. However, the thing is that you can learn how to write great book reports and, more importantly, how to follow the book report format. This is why it is so important to learn the basics of book report writing. Here's the deal: You review our blog and tips, and we help you become a brilliant book report writer. What do you think?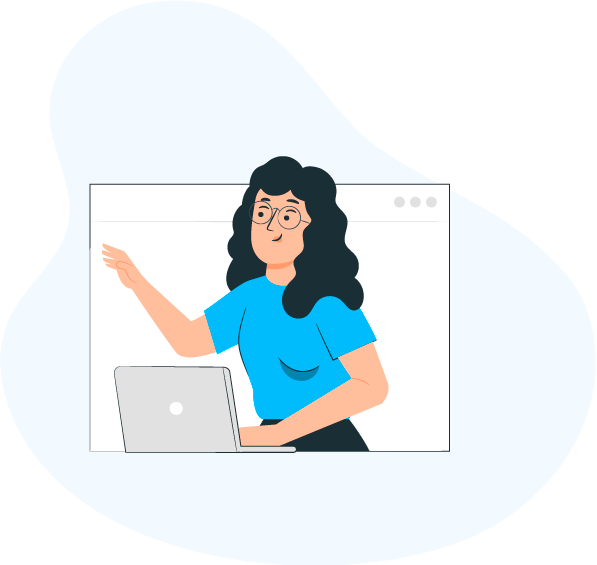 Write My Book Report – The Main Elements of Book Report Writing
College and university book reports can be of different categories and types. You may need to summarize a plot. However, you may also need to review and evaluate the plot and characters. Whatever type of report you need to produce, make sure that it includes a few mandatory components. Look:
Your report must include the most important details of the publication – the title, author, publisher, year, and so on.
It must identify the time period when the story is happening.
It must outline the plot of the book.
It must include the name of the protagonist and other main characters.
A perfectly done assignment includes numerous quotes from the book. Now you are aware of how to write a book report.
Formatting Your Book Report Assignment
Book reports can be formatted in a multitude of ways, but there's a catch: they must be formatted according to the requirements provided by professors. Moreover, all the papers of this kind follow some basic formatting guidelines that apply in all situations, without any exception. When your book report is properly formatted, chances are high that you will earn the best grade. Stay simple but do not deviate from the instructions. Our recommendations below will help you produce a perfectly written paper:
Begin with an opening, in which you include the main details of the book, from the author's name to the most important details of the plot.
What's the real story? Include a brief summary of the book. What is the theme? What is the setting?
In the main body, specify the protagonist and describe the main events and characters of the story. Outline the main theme or plotline and link it to the actions and decisions made by the characters.
Wrap up the argument and summarize the key points. Do you think your target audience will like the book? Would you recommend it? Why or why not?
Your book report should be clearly and thoroughly organized. Try to avoid using passive voice. Include rich descriptive language where you can. Each paragraph should describe one point. Use a topic sentence and transition sentences between paragraphs.
How to Start a Book Report
How to write a book report? First of all, you will need to do a few important things before you sit down to write it.
Choose the book and read it. Outline the most interesting aspects and components of the selected story.
Make notes while reading the novel. This is particularly important for a text that features a complex plot and several characters. Organize them

in such a way that the reader understands

where the story goes.
Use direct quotes to support your claims. Your audience should be certain that you have read and understood the novel.
Make sure that you have enough evidence to produce a brilliant book report.
How to Do a Book Report
Your notes will provide a framework for writing an outstanding book report. You did most of the job when reading the text. Now it is time to organize it into a piece of cohesive writing. Your task is quite simple – share your opinion with others but use evidence to support your claims. That is, it must be a grounded discussion of the novel's strengths and weaknesses. Do not be afraid of being creative.
Begin the introduction with a brief review of the book's main details, such as the author, the title of the manuscript, the year, and the place of publication. Your introduction must also specify the subject or theme of the story. Why does this matter? Your readers should understand what they are going to read in your review.
In the body of your paper, you should provide the details of the book, from a thesis statement to rich quotes that support it. Review the plot, the way the writer presents the main theme, details of the setting and context, and so on.
In your conclusion, you will summarize the key points of your report and share your perspective on the book you are reviewing. Follow the instructions provided by your professor. Include recommendations for your readers.
Refine and edit the paper. Make sure that it flows logically and smoothly from one point to another. Check the grammar and style of your book report. Submit the revised copy for grading.
That's not all. Whatever you do when you have a book report assignment, you will almost certainly need professional assistance. Our book report writing platform was created to assist students from different universities and even countries to successfully cope with their academic assignments. When hiring one of our professional writers you can be sure that you will receive an original book report, written from scratch. Our talented writers have completed dozens of similar assignments, so you will always find a decent book report professional here. You are always welcome to look at our book report samples. They were written by our distinguished instructors. Should you want an original book report or review, do not hesitate to
place an order
. Otherwise, use
our samples
to model your own book review or book report to earn the highest grade! Are you struggling to find a good book for your report? Are you a student who does not have any time to read books and write reviews? Get quality help from our service, and you will not be disappointed!
You may find these useful:
Research Paper
Marketing Plan
Book Review
Personal Statement