Scholarship Essay Topics
Reputable undergraduate scholarship programs emphasize an essay the student passes. Carefully chosen scholarship essay topics are keys to applicants' success. Passing a bare application or transcript is not enough for the committee to single you out from the rest of the applicants. What is more, if you want to study for free, the fight for a place in the higher education system will be fierce. You need to be a virtuoso of scholarship paper writing. Your masterpiece should leave the reader with a strong and long-lasting impression. The inability to do so is the number one reason for many applicants' failure to get grants from colleges/universities or scholarships from for-profit and not-for-profit organizations. In this decisive paper, a prospective student has to present themselves in the best way possible and demonstrate dedication to personal goals.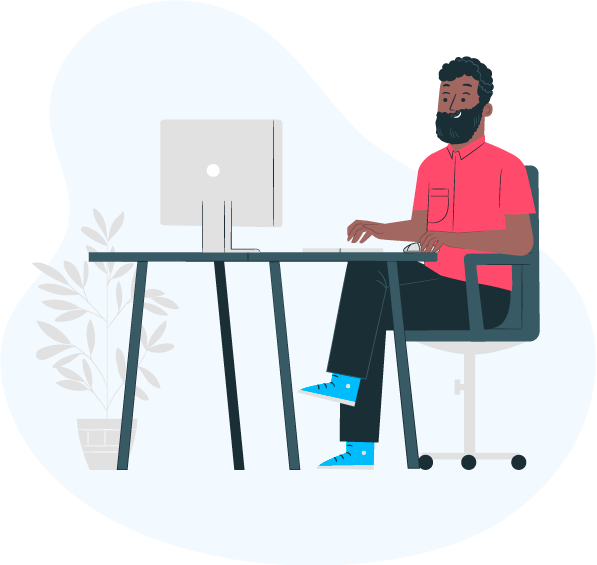 At the same time, following a proper format is a must. So, the task is really complicated. But don't get scared. Our team of expert writers has compiled a list of 25 essay themes to increase your chances for a bright educational future. More so, you can hire one of our competent writers. The professional will provide you with an excellent scholarship paper. It will highlight your background, major accomplishments, unique abilities and skills, personality traits, future goals, and objectives.
25 Great Scholarship Essay Topics
How I developed a strong commitment to sports through regular exercises.
How being active in high school led me to school politics – this is one of the most professional scholarship essay prompts you can use for your paper.
How my talent and creativity helped me overcome poverty.
How I tried myself in business and entrepreneurship during my high school years.
How I learned the taste of diversity – my first journey to a foreign country.
Learning to think outside the box – how I expanded my thinking horizons.
How scholarships are changing the education system and why I find them necessary.
The role and place of originality and talent in the modern system of education.
After being a student in a military high school, I am ready to preserve my commitment to discipline and order, while opening myself to new learning and growth opportunities.
How my experiences of volunteering in a foreign country impacted my decision to continue my education and seek a scholarship.
Why I am confident that there is no progress without dreaming. I am here to make my learning dreams come true!
Why I am sure that my active involvement in the learning process will provide me with new knowledge and unique opportunities to resolve the most painful global issues such as poverty and hunger.
The role models I encountered on my way to learning and professional success – writing a scholarship essay can be easy if you choose this topic.
How poverty during my first years at college taught me to balance available opportunities and struggle for survival.
How my life with foster parents opened the world to me.
Why I decided to become a volunteer – I always had an inner urge to help people improve their living conditions and growth opportunities.
Why I believe that motherhood is synonymous with heroism – mothers combine multiple roles and

have a powerful impact on the entire family

.
I am convinced that being a military professional is a remarkable opportunity for anyone, who seeks continuous improvement, growth, and unlimited space for self-realization (if you have difficulty with this topic, experts at Writing-Service.org will be happy to help).
My volunteering experiences helped me to see the need for creative solutions to the most pertinent global problems.
How I will use my learning and knowledge to reduce the scope of discrimination and social abuse in my community.
How my active involvement in learning gave me an impetus for pursuing excellence in my field of study.
The role diversity plays in improving the quality and consistency of higher education: a personal opinion.
Why I want to be a chemistry student in university (this is a good topic for any student, who wants to prove that he/she is the most suitable candidate for a scholarship)
How I realized that I wanted to devote my whole life to exploration, investigation, and analysis.
How I crossed the boundary of my comfort zone and learned the taste of the unusual, working with new people and going to new places.
Scholarship Essay Ideas and Help from Our Professional Writers
While an intriguing title of your paper is intended to raise the reader's interest, these are the scholarship essay ideas that will make a long-lasting impact on your audience. This is where the help of our professional writers comes in handy. By ordering an article from us, you are actually hiring a professional with a scientific degree in the required field of knowledge. This is the person who has already helped numerous students to achieve their academic goals. All our writers are familiar with all types of papers students are assigned in colleges/universities. Thus, your paper will be properly formatted and crafted according to your requirements.
Our privacy policy is our pride! We keep students' personal confidential data secure. This info is never revealed or passed on to third parties. Thus, we have never faced the problem of information leakage. Positive feedback from our numerous return customers proves these statements to be true!
Order a scholarship essay or any other academic paper from Writing-Service.org and feel the burden of a written assignment being lifted off your shoulders!
How to get your

Scholarship Essay

---
Submit your personal information and Scholarship Essay require­ments
I

---
Pay for the requested services and we will the writer
II
III

---
You can communi­cate directly with your writer

---
Download your Scholar­ship Essay
IV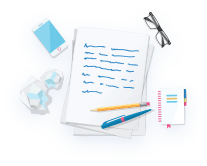 Let us take care of your writing
assignments and forget about deadlines
You may find these useful:
Analytical Essay TopicsPersonal Essay TopicsCompare and Contrast Essay TopicsCritique Essay Topics