Research Paper
A research paper is a challenge for a student as it is not easy to make it well-organized and properly structured. The obligatory elements of this type of assignment are a thesis, transitions between the paragraphs, topic sentences, and other ones. A good paper is supposed to be free of any spelling, punctuation, grammar and stylistic errors. Besides, a proficient writer should follow all the standards of referencing and citation. Keep reading and find out how to organize a research paper properly.
Types of Research Papers
Abstract
Annotated Bibliography
Conference Paper
Literature Review
Proposal
Research Essay
Thesis and Dissertation Writing
The UNC overview of efficient academic writing also presents other types of research papers; they are abstracts, conference papers, annotated bibliographies, proposals, literature reviews, research essays, thesis writing, etc.
How to Write a Research Paper
Writing a research paper, a writer should be well-aware of the major principles of formatting the assignment in accordance with the standards of MLA, APA, Chicago or Turabian style. A writer should also remember that the discipline determines the requirements to a research paper; thus, it is crucial to be attentive.
A specific research paper format stands out among those of other academic assignments. Memoirs, reflective essays, book reports, editorials and other papers do not require the development of an argument on the basis of solid evidence instead of an opinion, while for a research paper, it is a must. If you want to learn how to write a research essay, you should check out different resources about academic writing.
Useful recommendations concerning research study and stages of research process
Accurately state the subject of your research. If you do not know exactly what you are going to write, the possibility that you will complete this task is really low.
After your piece of writing is given a title, you should put down as many questions as possible regarding your topic, which you will need to answer.
Make a list of sources you will need when writing your composition. Remember that profound research is not only about using the Internet.
Do not forget to devote enough time to the research paper. Plan your research by dividing your time in order to answer all of the questions in the list.
Group all of the material you have found by date, source, and the answer on which question.
Look through the information you've collected in order to make sure it answers all the questions you've written down.
Where to do your research? For many students, a library is the most convenient place for doing such an assignment. Nevertheless, you could also use Questia, JSTOR, or ScienceDirect, etc. These programs will give you access to many articles, journals, books, etc.
No Plagiarism
All of the ideas in a paper should correspond to a well-written research paper thesis and be 100 % original. Basing the research on the opinions of other experts, you have to cite the sources correctly to avoid plagiarizing.
Plagiarism is defined as claiming the ideas and phrases of other authors as your own or not giving credit to the actual authors.
Summarizing is defined as giving explanations to the ideas in your own words.
In-text citation is defined as a parenthetical reference to the text/author and a summary or a direct quote of that author.
A direct quote is defined as the exact phrase of the author presented in quotation marks.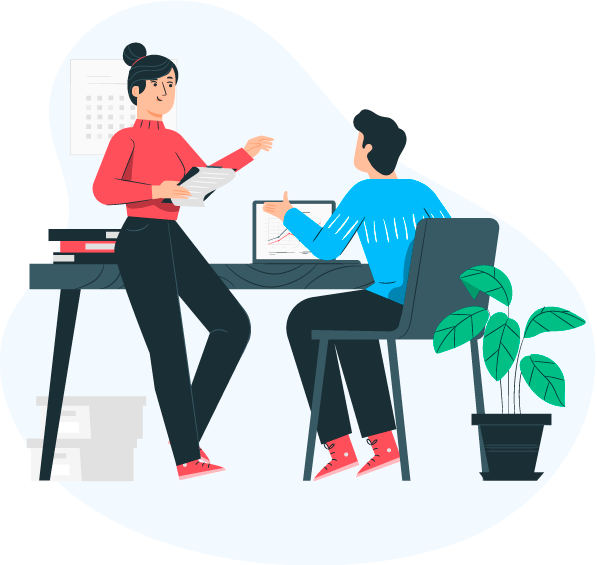 Styles of Citation
Notwithstanding the topics for research papers, they require a certain citation form. The most widely-used styles required for use in colleges are MLA, APA and Chicago (Turabian). The majority of disciplines have a specific guidance for proper use of styles, while there are also flexible ones. It is highly recommendable to check the style with every professor not to make a mistake.
Important Points to Be Followed when writing your research paper
There are several kinds of resources, such as printed material, media sources and the Internet, or even your own observations and investigations.
Almost each library has electronic catalogs where you can order sources beforehand.
Before interviewing a person, you should prepare thoroughly. Put down all necessary questions and take a notebook or a tape-recorder with you.
Be objective while conducting an experiment or observing a particular object. Don't let your emotions influence the conclusions made after the experiment.
Cite accurately your resources and don't delete the records to prove that your research is authentic.
If your research is based on original sources, this fact makes it more credible.
Don't be restricted by the small number of sources. Try to find as much information as possible.
Instead of copying all of the information you've found, try to reformulate it from a different aspect.
Grasp the opportunity to visit different seminars, conferences, or lectures that refer to the topic.
Common Mistakes When Researching
Neglecting the importance to formulate the subject of a composition clearly that leads to a great amount of irrelevant material.
Not exact understanding of the information. Make sure that you support the thesis with accurate facts.
Ignoring copyrights and presenting some facts as your own.
Failing to hand in your research paper in time.
Research Paper Example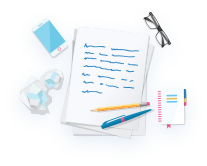 Let us take care of your writing
assignments and forget about deadlines
You may find these useful: