Writing a Literature Review Including Outline
A literature review outline is an essential component of academic writing. No matter whether you are supposed to prepare a literature review outline, take into consideration that it is a key process for getting a deeper and clearer understanding of a specific area of research. Consider that with a great amount of various types of reading and analysis, composing a literature review may be a very daunting and time-consuming assignment. When preparing your literature review outline, it is of great importance to refine the topic chosen, make an analysis of your research, as well as thoughtfully organize your info or data. In a nutshell, there is a great variety of literature review definitions provided by different researchers. According to some of them, it is referred to the list of all sources used by you while composing any piece of writing. It may comprise books, articles, websites, magazines, journals, etc. – any source of info. It is done in either coursework papers or research papers prepared by students in colleges or universities.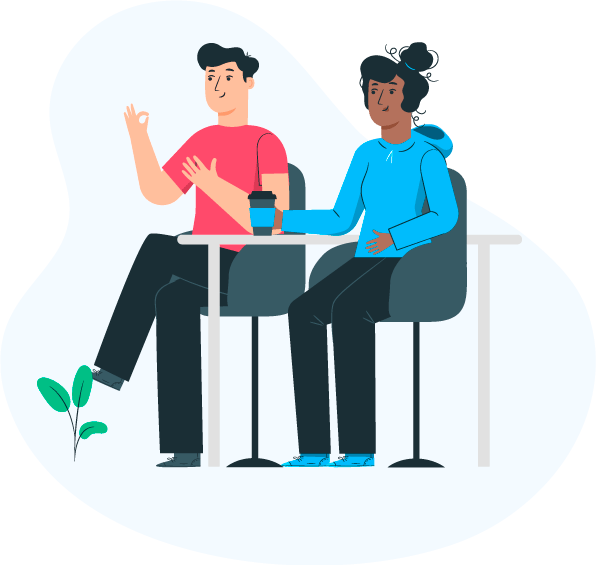 Doing so helps in clarifying the research info, data, or statistics, as well as to make sure that the researcher utilized accurate and reliable data. However, the true meaning of a literature review is much more significant and profound. A literature review is not just a list of all the sources utilized; it is aimed at reporting about any updates in a specific field of science to professionals.
How to Write a Literature Review for a Research Paper
Consider that a literature review outline is aimed at presenting a logical structure of the topic of your research paper, thus leading to a sound thesis statement. It should comprise the research objectives or hypotheses, related research, research implications, as well as conclusions. A literature review is aimed at establishing the justification of and foundation for your future research by demonstrating the up-to-date knowledge of the scientific field state and how your research ought to fit into that very picture. The logical flow of all the arguments should be reflected in your writing of the 4 key parts of the outline of yours.
Introduce the Research Topic Chosen
An introduction should provide background information on the relevance of the topic chosen within its scientific field. It should result in logically to the research objectives as well as the thesis statement of the literature review.
Try to Organize Information into Specific Themes or Sub-topics
Organize the info you have managed to collect into themes or sub-topics that will make up the sub-sections that summarize the key points of the literature review. You should provide some pieces of evidence, strategies, theories, as well as related other research resulting in your clear thesis statement in as many sub-topics or themes as required. Ensure that all the references are cited in your piece of writing.
Clearly Discuss All the Implications of the Research
Discuss all the weaknesses and strengths of the literature you have gathered. Identify evident gaps that you are planning to address in your future research.
Discuss Key Findings
Summarize the key themes or sub-topics you have provided in reference to your arguments or thesis statement. Indicate your essential findings, as well as recommendations for a clear understanding in terms of your topic as possible and effective suggestions for or solutions to future research.
Purpose of a Literature Review and Its Key Features
One of the key purposes of a literature review is to indicate all the sources utilized. There are three key purposes of a literature review as indicated below: It is worth noting that nowadays, the internet is overloaded with various sources devoted to how to write a literature review for dummies. Be very careful in using them as the results could be devastating and unpleasant. It is recommended to ask for professional assistance from our academic writing company and our sophisticated experts. One of the frequently asked questions by students is how long should a literature review be? The length of the word or page count of a literature review differs depending on the type of writing. In case you are planning to work on a PhD dissertation, then your literature review should not exceed 7,000-11,000 words. Moreover, it is essential to indicate that the word count can be changed depending on the subject of your research. It is your supervisor who could help you in solving this problematic issue. If it is a Master's thesis, then your literature review ought to comprise around 2,000-3,000 words depending on a wide scope of various factors and aspects. When it is an undergraduate thesis, then a literature review ought to necessarily comprise approximately 2,000 words. To be on the safe side, it is advisable to clear out all the issues concerning your future work with your supervisor.
Writing a Literature Review: Important Tips
To compose a decent literature review, you are supposed to do the following:
Commence with a concise and brief introduction that provides future readers with a literature review outline. Such an introduction is to present the topic under analysis and the order of all the arguments. Moreover, you may add a clear rationale for your future research.
Add a brief summary of all the arguments, evidence and points of view at the end of every section. Quotations should be utilized if necessary.
Acknowledge various arguments even if they do not coincide or agree with your viewpoint.
Utilize a formal language and style. Keep your writing clear, concise and coherent at all times. Avoid utilizing colloquialisms, jargon words, etc.
Be as objective as possible. You should respect other people's opinions.
Avoid plagiarism by all means. To realize this, try to separate your hypotheses from other sources. Apply peer-reviewed sources to prove each of your points, but references should be arranged accordingly.
Follow your literature review checklist to avoid misunderstandings.
How to Make an Order from Our Literature Review Writing Service
Fill out our order form on our writing site.
Provide all details, such as your email address and phone number, as well as other info.
Indicate the instructions or requirements for your paper. You should indicate the topic of your future piece of writing, deadline, the number of sources, word count, style of formatting, etc.
Pay for your order and wait for it.
Once your payment is confirmed, our agents will assign the most qualified and sophisticated experts who will work on your piece of writing. After the work you have ordered is ready, you will be informed about it via email and it will be delivered to you directly. We do our best to help each of our customers in handling their literature review assignments successfully.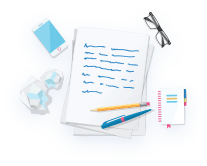 Let us take care of your writing
assignments and forget about deadlines
You may find these useful:
Literary Analysis
Article Review
Book Review
Research Paper