Annotated Bibliography
If you do not know how to write an annotated bibliography, the following basic details will help you get an A grade. Before writing a research paper, term project, essay, etc., students are asked to submit annotated bibliographies, which are characterized as a list of sources (usually scholarly ones) that relate to the given topic. Every student is obliged to carry out research – gather relevant books, journal articles, etc. that illustrate the subject of discussion. Every name of source (or citation) should be followed by an annotation. It usually contains no more than 150 words that evaluate the content of the text. No matter what major you choose, you should know annotated bibliography tips because this writing task will be assigned in every class. However, please do not get upset if you still do not understand what this task presumes.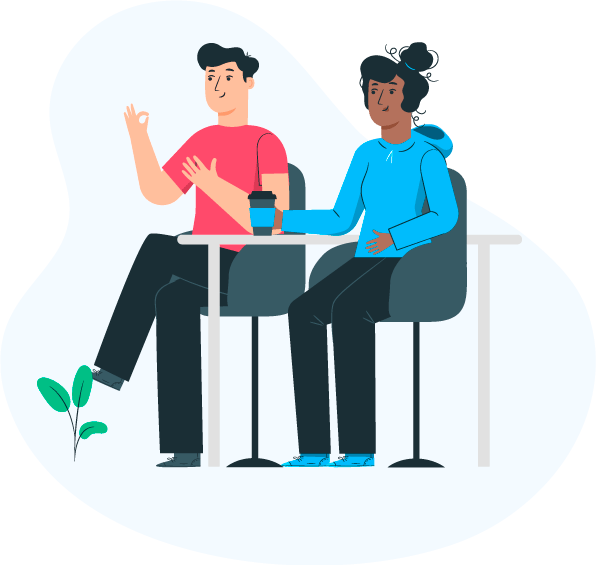 The most commonly faced problem among students is the lack of time spent on proper research, which automatically influences the quality of annotated bibliography writing. If you are not able to read the content of journal articles, most likely, you will not succeed in their evaluation. Usually, professors assign very detailed requirements for an annotated bibliography. We always advise students to read the task file till the end; otherwise, there are high chances that you will overlook the basic details and lose some points.
Goals of Writing Annotated Bibliographies
Students wondering how to make an annotated bibliography must understand the primary purpose of this writing task. Annotated bibliography writing gives students an opportunity to realize the discussion around the topic they want to explore. Annotated bibliographies allow students to know what has been already done by researchers and how they can personally contribute to further topic exploration.
The Process of Research
If to read the annotated bibliography definition, you will see that this writing task is highly interdependent with the research process. Therefore, be ready that you will have to spend a great deal of time to find appropriate sources for your bibliography. Undoubtedly, everything depends on the number of references that your professor asks you to include in the research paper. You will have to focus on books, scholarly articles, interviews, etc. that directly relate to the chosen topic. However, be sure to include only credible and newly published sources because professors usually to not accept those that were published more than 5 years ago. If you do not know if the book or journal article discusses your topic, you can read a summary or abstract not to waste time on reading. Finally, you should focus on versatile sources that illustrate the subject matter from different perspectives.
The Citation in Annotated Bibliographies
Read the task file to see which citation style can be used in the writing assignment. Students who ask "What is annotated bibliography" underestimate the importance of citation styles. If you are not sure how to properly format all sources, how to settle margins, subheadings, etc. no one restrains you from surfing the net. There are plenty of online writing labs that will explain you the smallest peculiarities of each citation style. The most commonly used styles in academic writing are APA, ASA, MLA, Chicago, Harvard, etc.
Get a Chicago Style Annotated Bibliography of a Premium Quality
If you need to write a Chicago style annotated bibliography and want to cope with this task successfully, you should know the specific rules. First and foremost, you need to understand that unlike APA and MLA, Chicago style annotated bibliography format uses a different citation system, which, though, can be changed according to the professor`s preferences. If Chicago style annotated bibliography writing seems too challenging for you, do not waste your time and contact our professional service. We won`t disappoint you!
How to Write a Good Annotated Bibliography in Chicago Style: Tips and Tricks
Follow the Common Chicago Style Annotated Bibliography Tips!
Make a list of all the references you are planning to use in your bibliography and write down a short summary of each of them.
Put all your sources in the alphabetical order using the last names of the authors.
Format all the sources used in the Chicago referencing style. The information should be organized in the following order: the last name of the author followed by his/her first name; the date when the source was published; the title of the source; the title of the journal, periodical, etc.; the volume, issue, and the number of pages; the link where the particular source can be found; the date you accessed the source.
When the list is ready, format it properly. Indent every first line of each source.
Skip one space after every source. Write down its brief summary. A summary should not take more than five sentences. In these sentences, try to include important and relevant details that help you develop your topic.
Pay attention that the publication information of your sources should not be enclosed in parentheses.
How to get your Annotated Bibliography?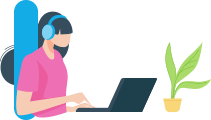 Submit your personal information and Annotated Bibliography requirements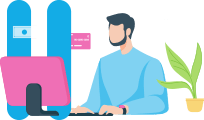 Pay for the requested services and we will the writer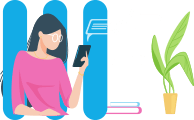 You can communicate directly with your writer
Download your Annotated Bibliography
Take Advantage of the Best Annotated Bibliography Writing Service
Our experienced custom writing agency offers its professional help with multiple academic assignments including an annotated bibliography. Placing your order here, you can forget about plagiarism or low-quality content. Our skilled and qualified experts have many years of experience in academic writing and can meet the highest academic standards. Need to write an annotated bibliography but cannot do it because of the lack of time or writing proficiency? Our writers have already completed hundreds of annotated bibliographies and they know how to do it well.
As for the
prices
, you can see that our pricing policy is affordable for any pocket. Moreover, we have developed a flexible system of
discounts
allowing our customers to save more money cooperating with us. Unlike other companies, our annotated bibliography writing service does not have any hidden charges because we are aimed at long-time cooperation with all our customers. As such, if you want to get a great academic paper at an affordable price, just place your order here and we will do our best to provide you with the excellent result. If you have no idea how to do annotated bibliography or experience some other problem, just contact our support managers and they will assist you immediately. All you need to do is to fill out a simple order form letting us know all the details of your assignment. We guarantee that the result of our cooperation will impress you! Hundreds of positive feedback from our loyal clients serve as a guarantee of our honesty and reliability. So, if you need a well-written annotated bibliography, you can purchase it here!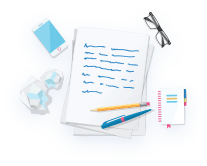 Let us take care of your writing
assignments and forget about deadlines
You may find these useful:
Article Review
5 Paragraph Essay
Personal Statement
Dissertation Abstracts