College Application Cover Letter
A college cover letter has to support other documents during your application. In this write-up, you need to express your interest in the particular college or program and explain what makes you a good candidate. This document is to include information about your skills, experiences, and qualifications that will help you succeed in the institution chosen. By helping admission committee members learn more about you and your career interests, you will increase your chances to get accepted. To cope with this task successfully, you need to know what the admission officers are looking for. When you are applying for a college or university, it is essentially important to make your candidacy stand out from the crowd. For this purpose, you need to write a brilliant college application cover letter that will help your target audience learn more about you. Such a letter is to be written in a positive way to demonstrate your personality from the best angles. Keep reading our handy guide and you will find out how to turn an ordinary cover letter into a marvelous one.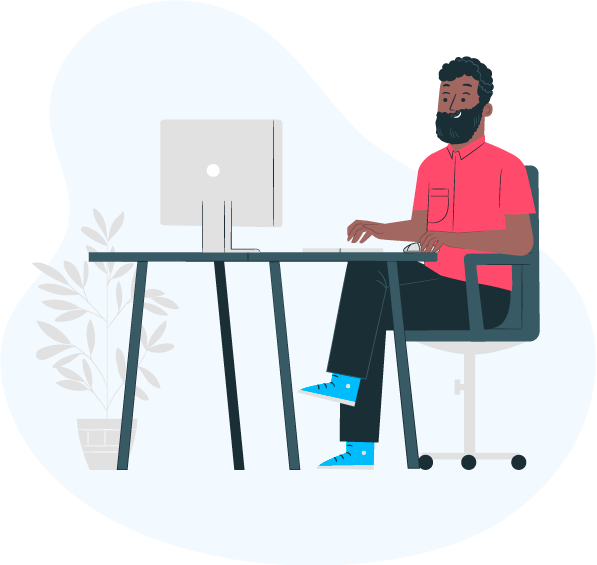 Writing a Cover Letter for College Student
Someone may think that cover letter for college and personal essay are similar; however, they have some differences. You should clearly state about your accomplishments, qualifications, and reasons for applying in a cover letter. You can find some additional recommendations for writing a cover letter right here: In order to write a good cover letter, you should adhere to a specific cover letter format. In the beginning of your college cover letter, make sure to provide information about yourself and why you are applying to this institution. This will help you set up the rest of the cover letter. As a cover letter is similar to a personal essay, try to clearly understand the college you are applying to and craft your cover letter accordingly. This may require doing thorough research about your chosen college. You may visit their college home page, read its mission statement, and look through its different programs.
Writing your cover letter is a good chance to provide more information about your abilities and accomplishments as well as to convince the admission board that your skills will be helpful for their college.
You should address your cover letter to a certain person or a group of people. Since you are applying to the college, address your cover letter to the admission members. Now when you have chosen the college you want to study in, use the abovementioned recommendations for the whole application process. Finally, you should remember that being honest during the whole process of application is the most essential element of application. Don't be afraid to show true yourself and share an experience which influenced you the most. The admission board will be pleased to see that you are open and honest person. Although a college cover letter may not be needed during application, it can give you a good opportunity to state why you are the best candidate for your chosen college and tell about your qualifications. Moreover, writing cover letters is one more opportunity to improve your writing skills and discover yourself. However, remember that the most crucial part of the admission process is to find a college that will fit your wishes, needs, and ambitions. Keep this in mind and use these useful tips. Be creative and interesting, what is the most important be yourself! Good luck!
How to Write a Perfect College Application Cover Letter? Efficient Tips
A well-written cover letter is an essential component of the successful admission process. Being written poorly, it will significantly compromise the first impression about you. As a result, you may fail your admission. To put it simply, your cover letter is a storytelling opportunity to convince the admission officers that you deserve to be accepted. If you have never worked on writing cover letters before, then you probably have many questions about this write-up. Below, you will find a couple of efficient suggestions that will help you organize the writing process in a proper way:
Research the information about your preferred college or university. Many students commit the typical mistake of submitting the same cover letter to different educational institutions. We want you to know that the best way to get the anticipated outcome is to turn in a customized piece tailored to the requirements of the educational institution you apply for. Therefore, we recommend you learn everything about the college, including its history, mission, traditions, values, etc. In this case, you will be able to convince admission officers that you have enough resources to become a valuable asset at this educational institution. Most probably, you will be able to find all this information on the college website;
Write a strong opening paragraph. Pay attention that the introductory paragraph of your college cover letter makes the first impression on your target audience. Thus, it has to be free from awkward or irrelevant ideas. It is very important to include the most important information at the very beginning of your write-up. Ideally, you need to add a hook that will captivate the attention of your reader;
Be specific. You will never reach success if you turn in a standard statement full of trivial ideas. You need to understand that the admission officers read dozens of letters on a daily basis. To convince them that you have an outstanding personality, you need to add specific examples related to your academic experiences, skills, and qualities. Do not forget to add a specific reason why you have chosen this college;
Use action verbs. When writing your cover letter, you have to avoid using passive voice structures. Admission committee members want to learn about the actions you have taken on your way to their educational community;
Emphasize your uniqueness. You have to understand that dozens or even hundreds of other students want to join the community of the college you apply to. Your task is to provide the reasons why the admission committee ought to consider your candidacy;
Follow the required format. A college cover letter has to follow the traditional conventions accepted in academic writing. If you want to turn in a high-quality document, you need to make sure it complies with the format requirements indicated in the prompt. An incorrectly formatted letter is hard to read, which may fail your admission.
Before you start writing your document, you need to familiarize yourself with the common outline for cover letter. By structuring your letter accordingly, you will make it sound logical and engaging. We strongly recommend that you ought not to underestimate the importance of a cover letter as a well-written document will provide you with myriads of opportunities.
Follow an Outline for Cover Letter
According to a typical outline, a cover letter for college students have include the following parts:
A header with your accurate contact information;
A date;
A salutation;
An opening paragraph. In this part, you are to clearly state why you want to become a student at the particular college. Also, you need to include background information that will explain your interest in the educational institution chosen;
Body paragraphs. In the main body paragraphs, you need to provide more details of why you deserve to be a student at this particular college. Make sure to avoid including standard and boring statements. Instead, you need to show your value. In other words, you need to convince the admission officers that the educational institution will benefit a lot by accepting your candidacy;
Closing paragraph. In your conclusion, you will need to summarize the reasons to go to college. To make a good impression on your target audience, you need to emphasize your enthusiasm, passion, and ambitions;
Signature. Finally, you need to add a few words of gratitude for the attention and your signature.
Cover Letter Dos and Don'ts
Below, you will find a few things that should be added or avoided in your college cover letter. Make sure to follow these simple rules as they will make your application successful:
Don`t neglect the instructions. Most probably, you will be provided with a clear prompt that you have to follow when writing your cover letter. We strongly recommend you look it through very carefully to understand what you need to do;
Don`t exceed the allowed word count. It may be pretty tempting to write more than it was requested to add more details. Yet, such an approach is inappropriate. You need to introduce your personality within the word limit allowed;
Don`t focus on your weaknesses. As well as any other human, you have weaknesses. However, your college cover letter is not the right place to mention them;
Don`t pretend. It may be obvious, but you need to include only accurate information. Being caught at a lie will seriously jeopardize the result of your admission process;
Edit your cover document when it is ready. Even if you think that the letter is brilliant, make sure to spend some time editing it. Careless mistakes may seriously compromise the quality of your write-up. Thus, we strongly recommend you make sure your document is free from any flaws and inconsistencies.
Try Cooperating with a Reliable Cover Letter Writing Service
If you are unsure how to write a high-quality cover letter, you have to consider purchasing this document online at a reliable writing service. By entrusting it to a trustworthy company, you will take a step towards your successful future. If you are interested in cooperating with a reliable writing team, you may consider placing an order on our website. For many years, our company has been providing its customers with exceptional cover letter writing services. By ordering your college cover letter here, you will receive a customized document corresponding with your instructions. So, if you don`t want to spend your precious time writing your letter, just entrust this task to professionals.
Main Benefits of Cooperating with Our Cover Professional Letter Writing Service
Great writing team. In our pool, we have many dedicated, experienced, and skilled writers capable of creating high-quality admission papers. Once you place an order on our website, we will find a certified professional, who will cope with your order successfully;
Wide range of services. In addition to cover letters, our specialists can create personal statements, speeches, resumes, and other documents. Also, we provide our clients with exceptional editing, proofreading, and formatting assistance;
Timely delivery. Our experienced professionals can work with any deadlines. Even if you have a few hours on writing your paper, we will deliver it on time. We never miss the deadlines allocated by our clients.
Affordable prices. We know that you cannot afford to purchase a cover letter for college application that is too expensive. Thus, we have established a very convenient price and quality ratio.
Flexible discounts. In addition to a very moderate pricing system, we provide our customers with a wide range of flexible discounts. Every new client receives a 15% discount. When you order 30+ pages, you will get a permanent 5% discount. 50+ pages will bring you a 10% discount whereas 100+ ordered pages will provide you with a 15% discount.
At our writing service, you can purchase academic papers of different levels of complexity. By becoming our customer, you will be impressed by our commitment, as well as our responsible attitude to work.
Submit a Brilliant College Student Cover Letter with Us!
We know how difficult it can be to write a high-quality cover letter without having relevant writing experience. At our service, we are ready to give you a helping hand and take care of your task. No matter if you want to order a customized cover letter or just want to have it edited, you can rely on our team. Buy your cover letter for college on our writing platform and we will provide you with an incredible piece that will impress the most demanding admission committee members!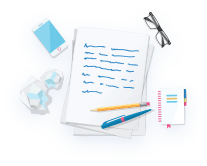 Let us take care of your writing
assignments and forget about deadlines
You may find these useful:
Personal Statement
Personal Statement Editing
College Application Essay
Write My Perfect Resume