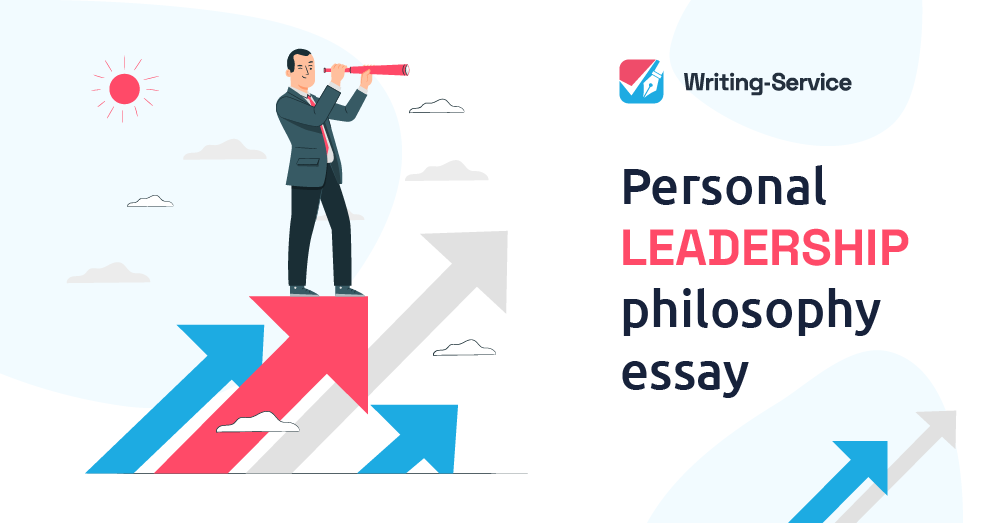 29.07.2022
Learn How to Come Up with a Brilliant Personal Leadership Philosophy Essay
A personal leadership essay is one of the typical admission assignments given to students. Many students mistakenly believe that such an essay is to be written about a well-known leader, a historical personality, or a modern politician. Yet, it is not right. A personal leadership philosophy essay can be written about anyone. It is an essay you write about yourself, your strengths, your qualities, and your ambitions. Such a paper ought to reveal your personality from different angles to convince admission officers that you are a good fit for their college or university. If you check some examples of personal leadership philosophy essays available on the web, you will see that they are comprehensive, logically structured, and emotionally honest. If you wish to make your write-up stand out from the crowd, you need to look through our guide as it includes a number of efficient suggestions on how to present your skills from the best perspective. Let us get started!
What Is a Leadership Role?
In its essence, leadership is the act of directing people towards a common goal. A leader is an individual who inspires and motivates others to achieve a common goal. There is a conversation in society about whether real leaders are born or self-made. Whatever the truth is, a good leader is an individual, who helps other people become better, more confident, and more mature. If you want to become a strong-minded person ready to face various challenges, you need to develop good leadership skills.
What Is a Leadership Philosophy?
A leadership philosophy is a system of beliefs that is the basis of the decision-making process. This philosophy includes the core principles, values, and perspectives that help a leader achieve the common goal. Having a strong philosophy, you will be able to face any challenges and difficulties with dignity.
In your personal leadership philosophy essay, you are to explain what values and qualities help you lead other people. In particular, you may include information about the experiences when you demonstrated your leadership skills. As well as any other leader, you may have both strengths and weaknesses. Yet, in your paper, you need to mention that you are the individual, who transforms all failures into the lessons necessary for personal growth.
What Is a Leadership Philosophy Essay?
Before you start working on your personal leadership philosophy essay, you need to make sure you understand what information ought to appear in this paper. Basically, your paper is to focus on the values, beliefs, and passions that allow you to be a good leader.
The main goal of writing such a paper is to convince admission officers that you are a good leader or have the necessary potential to become one. In such a write-up, you need to describe all the major stages of your growth providing only appropriate real-life examples. To cope with this task successfully, you need to look for personal leadership essay examples written by other students. The ready-made samples will help you understand how your document is to be structured and formatted.
How to Prepare to Write a Personal Leadership Philosophy Essay?
Before you dive into the writing process, you need to think about the qualities that make an individual a good leader. These skills may include integrity, the ability to motivate others, kindness, etc. Once you have a list of qualities, you need to think about the ones you have. In case you find it difficult to make up a list of qualities, you may talk to your friends and ask them to provide you with some hints. Alternatively, you may have a look at the list provided below:
A good leader is:
Brave;
Strong;
Hard-working;
Ambitious;
Passionate;
Respectful;
Loyal;
Collaborative;
Kind;
Committed to achieving common goals.
Evidently, this list includes many other qualities and attributes you may mention in your personal philosophy of leadership essay. Your task is to choose a couple of qualities and focus on them.
How to Create a Perfect Leadership Essay Outline?
Writing a good-looking personal leadership essay is impossible without having a plan. In academic writing, this plan is called an outline. It is to include all the main insights and ideas that will be developed in an essay. Although many students skip the outlining stage, we strongly recommend you not to do it as an outline will help you organize your essay on leadership in a logical way.
As well as any other piece of academic writing, your personal leadership philosophy essay is to include the following elements:
Introduction. This part aims to capture the attention of your readers making them want to study the rest of the document;
Body paragraphs. In the main body, you need to provide more details on your philosophy. In this part, you need to focus on the values that help you be a good leader;
Conclusion. You need to finalize your essay with a compelling statement about your role as a leader in the educational institution.
How to Write an Essay about Leadership Philosophy? Efficient Tips
Now, let`s take a closer look at the characteristic aspects of the writing process. First and foremost, you need to read the prompt and make sure every requirement is clear. Then, you need to brainstorm your ideas to figure out what information to include in your document. The appropriate brainstorming process will help you organize the writing process in a proper way. Let us have a closer look at additional suggestions on how to write a leadership essay:
Write an Engaging Introduction
By the introductory part, you need to engage your reader. This is the part where you need to provide a hook that will captivate your audience. For instance, you may add a personal anecdote that will make the first impression on your reader. Also, your personal leadership essay introduction is to include a thesis statement that will help your audience understand the central idea of your work.
Provide Enough Details in Your Main Body
In the main body of your paper, you need to tell the story about your skills. Don`t forget to back up your statements with the appropriate examples. So, when you are talking about your values and strengths, make sure to tell about the real-life experiences where you applied these values. If you want to add subject-related citations to support your ideas, make sure to format them in accordance with the requested formatting style. Also, you need to divide your main body into several paragraphs and include appropriate transitions when moving from one paragraph to another.
Finalize Your Essay in a Conclusion
A concluding part of your paper is to restate the main ideas uncovered in your essay and make an impression on the readers. In accordance with the common writing standards, this part ought not to include any new details about your personal philosophy. In a couple of sentences, you need to emphasize what makes you a good leader and how you are planning to develop your skills. To bring you the best outcome, your conclusion is to make a good impression on the audience.
By following our handy suggestions, you will be able to create a wonderful essay on leadership for students that will please the most demanding admission committee members. We strongly recommend you not to underestimate the importance of such a paper as it plays a significant role in developing your academic career.
Revise Your Leadership Philosophy Essay
Before you turn in your essay on leadership philosophy, you need to revise it carefully paying attention to all the flaws compromising its quality. First and foremost, you need to make sure your essay is written in accordance with the guidelines provided. In case some statements have to be deleted or paraphrased, you need to do it. Also, you need to read your paper aloud several times to make sure there are no mechanical flaws. After all, your personal leadership philosophy essay has great importance; thus you have to do your best to cope with this task successfully.
Consider that meticulous proofreading will greatly increase your chances to submit a high-quality paper. So, do not miss your chance to improve the quality of your paper.
Personal Leadership Essay Example
Below, you will find a personal leadership in nursing essay example that will boost your writing inspiration. Although the paper you submit is to be completely unique and authentic, you may study our sample to find out how your document is to be written, structured, and formatted. It is always great to have a source of inspiration when working on an academic paper.
My personal leadership philosophy entails setting goals and doing what is necessary to accomplish the goals. This is well stimulated by my leadership characteristics which include being team-oriented, strategic-oriented, and results-oriented. I strive to be among the most innovative leaders in the nursing industry that work within resource constraints, take advantage of opportunities, and make progress towards achieving strategic goals of nursing. I fully support open approach which is transparent in nature while bringing team members together in a clear vision which is articulated in a comprehensive plan. I also support the need of best practice in nursing profession and its power in achieving excellent patient outcomes. I believe in evidence-based and knowledge-driven practice with nursing shared governance.

My approach to leadership is based on the service to others; hence, it is grounded on the fact that as a nurse, I require a continuous commitment to learning and the application of the knowledge in my work. I endeavor to combine all expectations and support for growth and development while celebrating accomplishments. My interior driving motive is the provision of the highest quality care possible to our clients and improving the nursing programs and initiatives. I believe in the creation of supportive, healthy, and collaborative relationships in our institutions based on integrity and self-respect. Human empowerment and interactions with patients through education and information are paramount in achieving goals within a specified period.

My management style is to lead and manage; this is achieved by empowering people with the freedom and authority to organize and make decisions. In management, I support caring relationships that apply to our staff, patients, customers, and suppliers. Through kindness and integrity, I should embody good interaction with our patients. To achieve all this, I endeavor to exercise my personal leadership philosophy while providing feedback without fear of appraisal. Finally, I believe in the importance of diversity and understand the nature of human interdependence.