Argumentative Essay
If to ask students what writing task they have to submit in every subject, they will definitely respond an argumentative essay. Professors desire to develop the power of persuasion in students, but we know for sure that not all of them are able to meet professor's demands. Persuasion is a talent because one has to resort to different types of evidential support apart from the personal standpoints. If you need any assistance with persuasive writing, you can always surf the web and find helpful guidelines.
Argumentative Essay Definition
The purpose of argumentative essays is to convince the reader that your standpoint is the most accurate and he/she must accept it.
According modern writing standards, students in persuasive writing are required to define, explain, support, and advance their claims with the help of reasoning and appeal to emotions. All arguments should be clear, concise; otherwise, the reader will find it challenging to accept your point. If you want to submit a successful argumentative essay, you should focus on a strong thesis statement and topic sentences, clear evidence, and be able to disprove the counter argument.
Argumentative Essay Thesis
Thesis statement is usually placed as the last sentence of your introduction. It is the core of your essay, but it should include no more than 1-2 sentences. If you want to catch attention of your reader, do not go around the bush and state the exact point you want to share. Your argumentation should be based on thesis statement only. Going off track will never bring you positive results. You can always check examples of argumentative essays online to see how a real thesis statement looks like.
If you do not know which details to include in your thesis statement, you can write some questions about the purpose of writing, main arguments, etc. They will guide you into thesis statement writing. However, the best beginning would be the creation of an outline. This small sketch of your future paper can be very helpful if you do not want to overlook some basic details.
How to Write an Argumentative Essay Step by Step
The first step in writing an argumentative essay is to find a topic that you are interested in, possibly in the field you are majoring in. It is advisable to choose a topic that is somewhat controversial while avoiding over-used subject matter such as abortion, gun control, the death penalty, etc.
Some writers like to take a heuristic approach, which includes brainstorming, writing freely, cluster writing, using a journalistic style, and so on.
Once an appropriate amount of organizing and pre-writing has been completed, you are ready to start creating the first draft of your paper, which should support your central thesis and/or conclusions. Make sure your thesis is arguable to enable you to take a clear stance on one particular side or the other. A certain amount of research is likely to be required at this stage to locate suitable material to support your thesis and conclusions more robustly than would be possible purely from your own knowledge of the subject. Research may involve experiments, surveys, taking polls, interviewing experts, or visiting the library.
Your main argument(s) should be structured as follows:
Write your introduction. Here, you should provide some background information or maybe an example to illustrate the importance and nature of the subject matter and/or controversy. You could consider using your argument's conclusion as a thesis for your paper.
Discuss possible opposition to your argument. Write a short statement to refute any opposing viewpoint(s) to your argument to let readers know you are aware of such views and have carefully considered them but are rejecting them for valid reasons. Your rejection of opposing views might be inserted more appropriately immediately ahead of your concluding section, or even interjected at suitable points over the course of your essay. It is up to you to select the most suitable place.
Setting out your main argument(s). Your argument or case should be built point-by-point throughout your essay's main body. You might, for instance, want to dedicate one particular paragraph to defending each of your points and another to setting out your supporting evidence in logical groupings.
Write your conclusion. Once you have adequately defended all key points and set out all relevant evidence, the final paragraph can be used to bring your entire argument together. Here, you should show how the presented evidence is sufficient for readers to accept the conclusions you have come to. You could also consider adding some type of conventional element to round-off your argumentative essay. This might include a fresh example or a reference to an example you used in the beginning but now see in a different light, or it may involve a prediction.
Finally, revise your work and edit it. While revising an argumentative essay, a writer should also critically examine an argument(s) to ensure there are no glaring errors in reasoning or that he/she has not made any of the types of mistakes they would criticize other writers for.
Source: The Learning Depot
The Use of Sources
Persuasive writing is different from descriptive/narrative forms. You should support all your statements with relevant evidence. Argumentation can be considered as effective only if you support it. You can include both paraphrased and direct quotations, statistics, and other research ideas that will convince the reader to accept your point. It means that you are obliged to carry out research before writing your argument essay.
In your research, you should focus on credible sources only. Those can be peer-reviewed articles, books, governmental publications, etc. that discuss your topic. Moreover, try to find newly published sources. Professors do not like to see publications for 1990s if the topic has been widely discussed by modern scientists. The usage of both online and printed sources is always appreciated.
Always use only credible sources. You should refrain yourself from the usage of Wikipedia, Sparknotes, etc. Those sources do not impose any research value and cannot be incorporated in academic writing. By resorting to evidential support, do not use too much statistical data and direct quotes because your paper must contain 90% of personal opinions and approximately 10% of arguments borrowed from outside sources. Even if you use a direct quote, you should properly explain it. Simply copy-pasting the quote without any explanation is not what an effective argumentation requires.
Things to Write about in Argumentative Essay
Most of professors give a list of topics for argumentative essays and it is up to the student which issue to discuss. However, do not select a complex topic thinking that you will surprise your professor. The main point of argumentative writing is to convince the reader, which can be impossible if you barely understand the topic. In addition, do not choose too broad or too narrow topics. Select the one that interests you the most.
Provided below are some of the best argumentative essay titles:
Death penalty
Privacy in the workplace
Birth control
Religion and same-sex marriages
Traditional and online schooling
Universal health care
Monitoring employee activities in the workplace
Want to Get a Good Grade? Make Sure Your Paper Is Impeccable!
We advise you to look through the following revision checklist in order to be certain that you have written your argumentative essay on a high level:
Your introduction should include an attention-grabbing hook;
In your introduction, you need to present your topic and provide background information;
You should include solid supporting evidence;
Your main body should be divided into several meaningful paragraphs;
Each of the body paragraphs should begin with a clear topic sentence;
Your concluding paragraph should summarize your essay without introducing new information;
There should be no typos, as well as grammatical and punctuation mistakes, in your essay;
Your paper should be unique.
Common Tips
You need to follow the structure of the essay indicated in your prompt. If you, for instance, need to write a cause and effect essay, you need to discuss the reasons for a particular issue and suggest its potential consequences;
You need to work with the most credible academic sources and use only relevant and accurate data;
Pay attention to the formatting of your essay as it is a very important part of your grading rubric.
Overall, in order to get a good grade for your essay, you need to make it excellent in terms of content, structure, and formatting. Pay attention to each of these parts, and you will definitely get the expected outcome!
Argumentative Essay Sample PDF
Buy Argumentative Essay
You can use our website to place your order. You can forward your free inquiry to us, and we will get back to you with a quote. We can deal with any argumentative essay project. Our friendly support will answer all your questions.
Once you pay for your order, we will assign the best writer to your argumentative essay. You will have a personal account with us. Use it to keep in touch with the writer and support staff. You can request a revision for your custom argumentative essay for free, but only within the first 2 days after the deadline expires for small orders and 1 month for orders larger than 20 pages. Read our Terms and Conditions.
When the deadline approaches, you will find the finished paper in your account. You will also receive a copy of the paper via email. This is your chance to buy argumentative essay help at an affordable cost!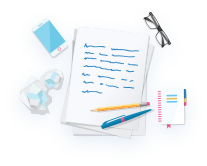 Let us take care of your writing
assignments and forget about deadlines
You may find these useful:
Accounting EssayLiterature EssayExpository EssayNarrative Essay