Helpful Advice on How to Write a Response Essay
Quite often students don't know how to start a response essay. The problem is that this kind of writing differs from a standard film or book review. This is also not a critique paper where one is expected to adhere to a formal and impersonal tone of writing. Still, to know how to handle such assignments it is good to understand the meaning behind them.

These works are designed to help students express their feelings and thoughts about what they have read, heard, or watched. For you to get a high grade, our team of writers has prepared tips and hints on how to write a response essay. When crafting this paper, one needs to focus on a specific text, video or audio material, evaluating it and presenting their personal opinion.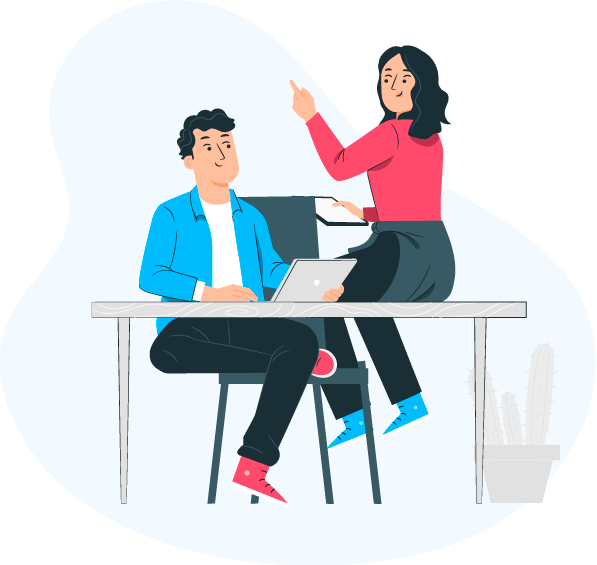 It is necessary to admit that response (reaction) essays differ from reviews, as they are produced in the first person. When crafting these papers, it is allowed to use such phrases as "I consider," "I think," etc.
Your work should have a thesis statement including personal reaction and response to the text.
Clear Hints on How to Write a Response Essay
Carefully read and analyze the assigned work;
Highlight the chief points;
Jot down your thoughts when scrutinizing the given book/ play/ article;
Produce a thesis statement;
Create a detailed outline;
Write a profound reaction essay containing the required structural components: an introduction presenting the title and author of the examined piece, the body section performing its in-depth analysis and your conclusion.
Points to Keep in Mind when Creating a Reader Response Essay
Back up your thoughts with solid evidence and vivid details taken from the examined work. Avoid using general phrases like "I admire this book/article."
Each paragraph of a body section should illustrate one opinion/reaction supported with examples. Do not discuss several ideas in one paragraph, as it may confuse readers.
A concluding section of your response essay assignment should include recommendations for those considering the explored story engaging. Your conclusion should not duplicate the first passage.
Carefully edit your essay. Do not hand in your paper right after writing it.
Valuable Summary Response Essay Writing Directions
Introductory Section and a Thesis Statement
Though an introduction is not a central unit of your reaction paper, it plays a fundamental role in its construction and introduces the matter in question to your readers. That is why it has to be written properly to give them a basic understanding of the examined publication. Remember not to overload this section with information, but make sure it will engage the audience. A worthy introduction should:
Provide key data about the explored publication: title, author, date and place of publication;
Highlight the author's main ideas;
Present your thesis statement.
A thesis statement is particularly important, as it illustrates the points that make your piece of writing exclusive. Additionally, it presents your opinion about the text. Bear in mind that your thesis has to be comprehensible. When writing a response essay, you should not be afraid of coming up with extraordinary concepts. Just remember to support them with powerful arguments (here, we are talking about the body section).
Preparing a Body Section
The key role of a response paper is to summarize the book/article or any other publication which you have read and express your personal opinion about it. In order to produce the reaction paper's body part correctly, you should follow several useful prompts. First, you should not present all the details and facts from the assessed text. It is worth highlighting the chief ideas discussed in the examined work and supporting them with the author's quotes. Note that you may rephrase some of the author's thoughts and statements. However, mind not to copy-paste the author's claims, paraphrase them. Initial meaning has to be preserved. Next, when working on this part of your paper, try to exclude any useless data, as it may bewilder readers and make your essay puzzling. Strive to be objective and precise.
Once the steps described in the previous paragraph are taken, you should start producing your reaction to the read publication. It means that you have to make a critical evaluation of the text. State whether you accept or deny the ideas presented by the author. Regardless of your position, you should back it up with sound arguments that can be taken from other works or based on your personal experience. If you fail to support your opinion properly, your reaction essay will not be considered credible. Once the body section is arranged, you may move on to your concluding paragraph.
Producing a Concluding Section
What is a response essay? It is a written text that outlines the main points of the book, article, or any other work being assessed and reflects the writer's reaction to the issues described. In this type of paper, the conclusion may highlight a general overview of your statements, points of view, and ideas. At the same time, it should provide the arguments your ideas are based on. When creating a concluding part of your essay, you may present some fresh ideas about the scrutinized text. However, mind not to start discussing a new aspect of the examined source in this section. If you stick to the given guidelines, you will easily cope with this assignment and get high grades.
Crafting a Reaction Paper to an Article
Now that you know how to write response essay in general, let us consider a tricky situation when one assignment slightly resembles the other one. Let us say you have read a publication in a research journal and now you are wondering how to write a response essay to an article and if there is something in common with the standard critique paper. You should know that in both types of papers you are to present the source and its author in your introduction. Also, provide a thesis statement with the stance outlined. For the article critique you will make a claim without any personal reaction while in the reaction paper you will highlight your response to the text. When criticizing the article in the body of the paper you are to provide evidence derived from the analysis of the text under discussion. In the body of the reaction essay, you will analyze how the info provided by the author relates to your own experiences and challenges in the modern world. Do not forget to provide a paraphrased version of your central claim in your conclusion.
Creating an Exceptional Response Essay: What to Pay Attention to?
To present a worthy response (reaction) essay the writer should know both, a precise response essay definition and effective writing techniques. This academic work should be crafted in an informal tone. In order to represent the essence of a book, one should scrutinize it carefully and pay attention to the most important details. Below, there are a few tips following which you will manage to craft a fascinating response paper deserving a superior grade. Thus:
Scrutinize the text to get a basic idea of the discussed matter;
Use stickers to mark important data and appealing sections;
Look through the passages you have marked and try to formulate some ideas and statements;
Write down your ideas and thoughts;
Look through your notes and think what assertion can be made;
Establish the connection between your written notes and your assertion (i.e. a thesis statement);
That is it! You may start creating your piece of writing.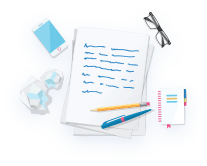 Let us take care of your writing
assignments and forget about deadlines
You may find these useful:
Expository EssayArgumentative EssayCompare and Contrast Essay